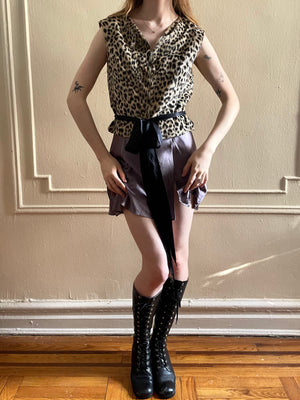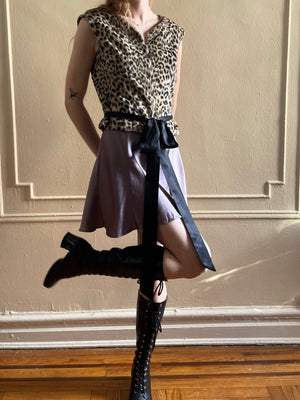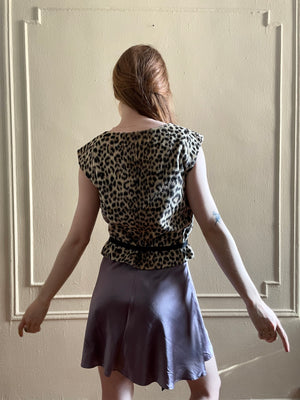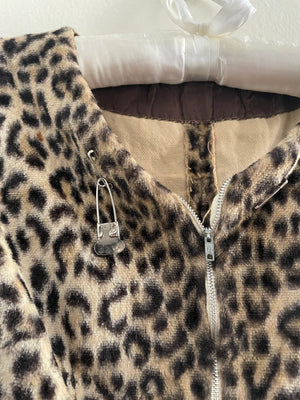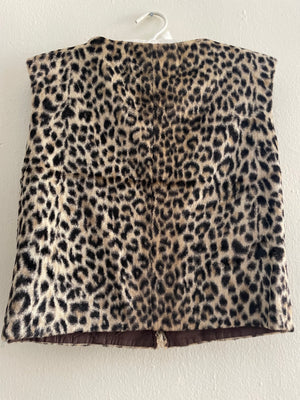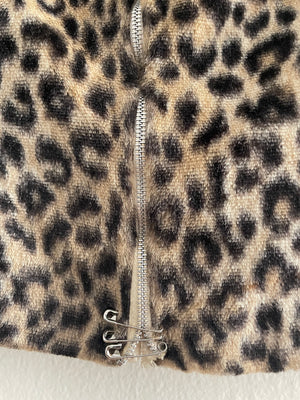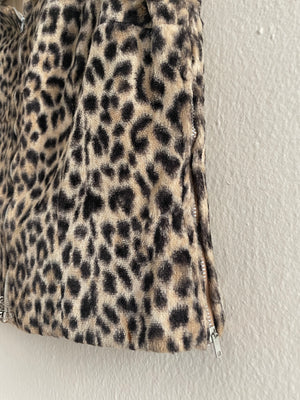 Vintage Handmade Leopard Zipper and Safety Pin Vest Top
ITEM DETAILS
Perfect leopard print vest. The exact era of this is a bit of a mystery, I believe it is from the 1960s-1980s. Some 1960s sewing methods, with metal zippers, but more 1980s in style. Pairs well over slip dresses or jeans. 
MEASUREMENTS
Bust: 36in 
Waist: 34in
Length: 19.5in
MATERIAL
Fuzzy leopard, probably synthetic
CONDITION 
Great! Front zipper has lost its stopper, so the bottom safety pins keep it from coming entirely unzipped. Side metal zipper. 3 small brown stains blend with fabrics design. Handmade item lends itself to some inconsistencies in sewing.