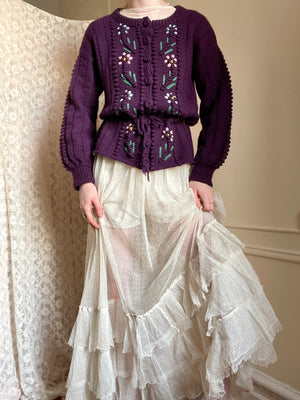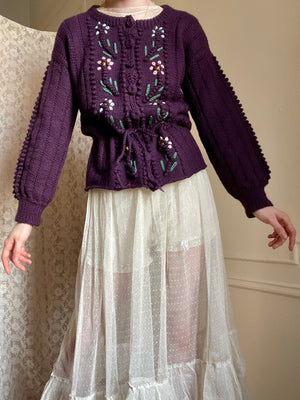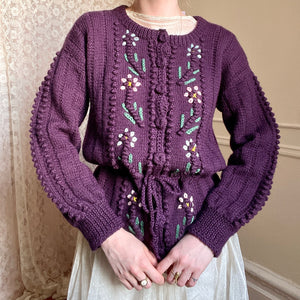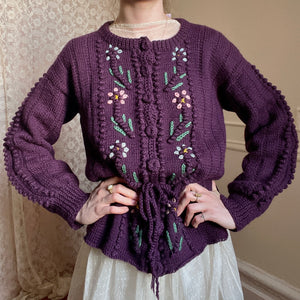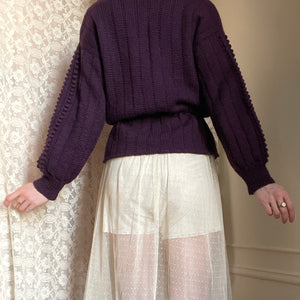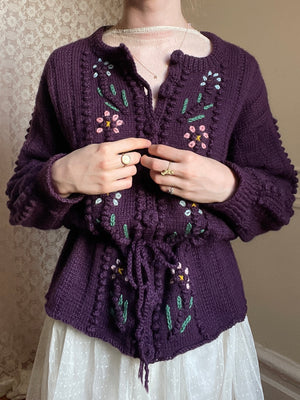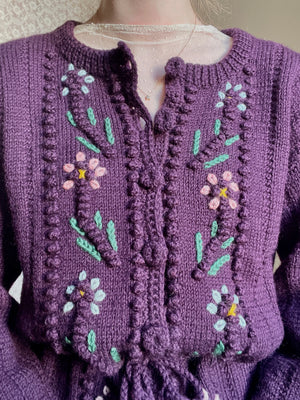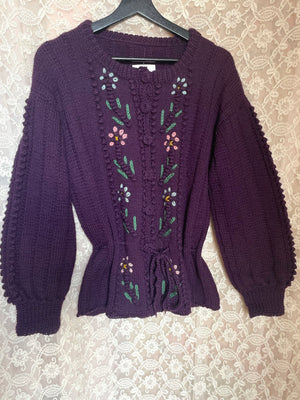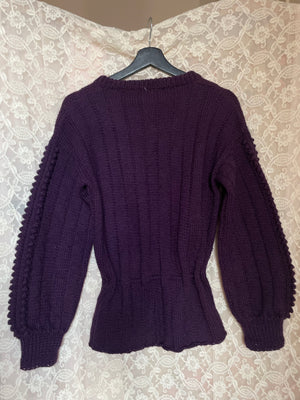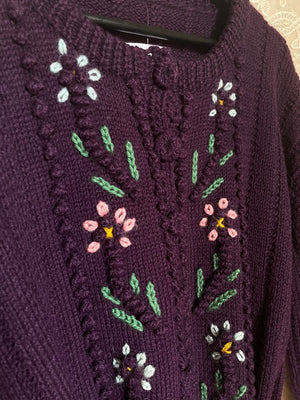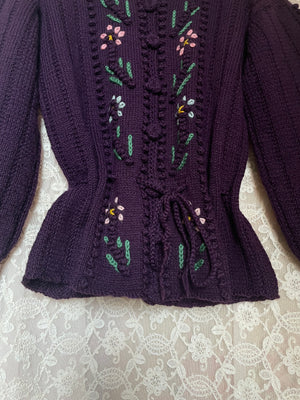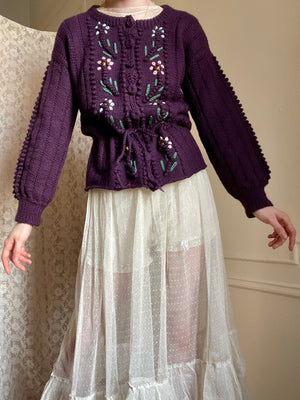 1980s Purple Floral Embroidered does 1940s Knit Ribbon Button up Cardigan Balloon Sleeves
ITEM DETAILS
Eggplant purple bauble knit cardigan circa 1980s. In the style of the 1940s. Adjustable tie around the waist. Functional buttons up the front. Balloon sleeves. Embroidered floral front. 
MEASUREMENTS
Bust: 36in
Waist: 34in
Shoulder 20
Sleeve length: 19in
Length: 24in
MATERIAL
Feels like a wool and synthetic blend
CONDITION
Great! No flaws to note. See photos.