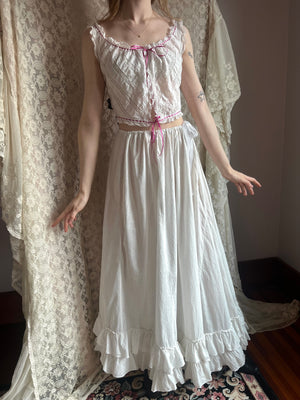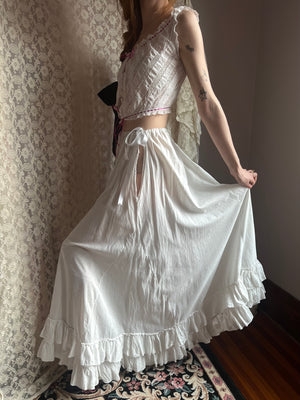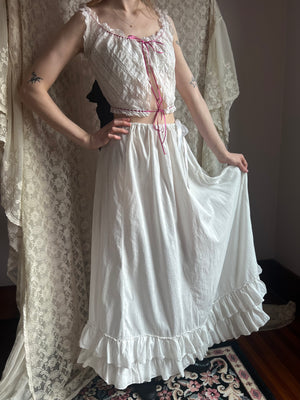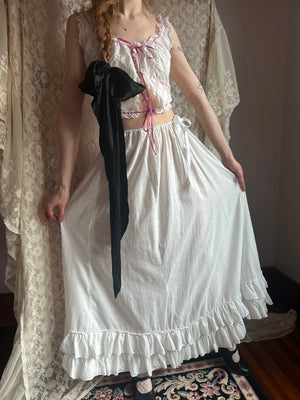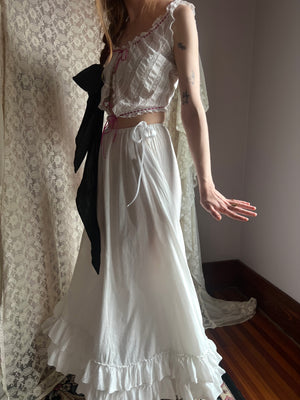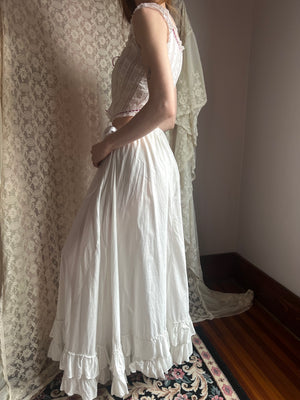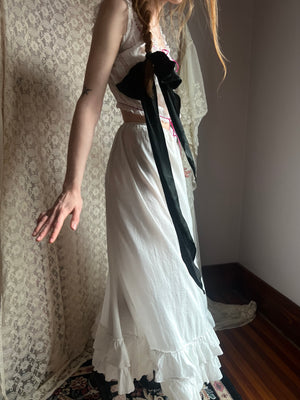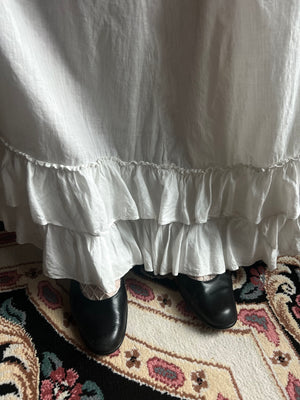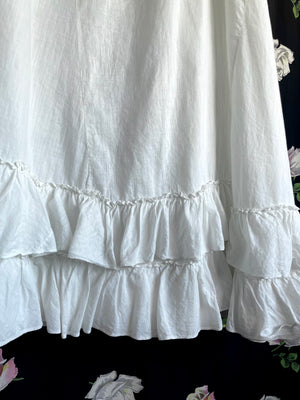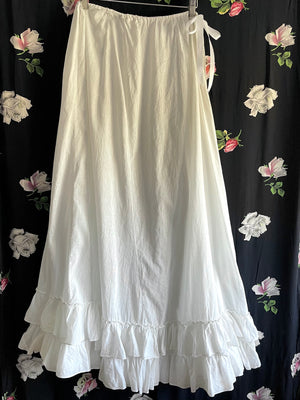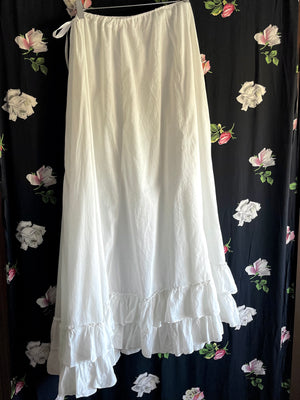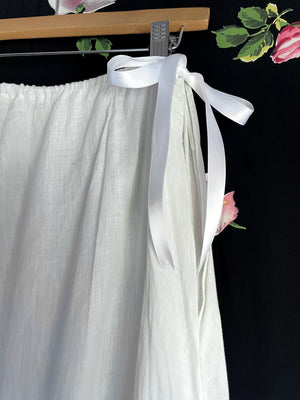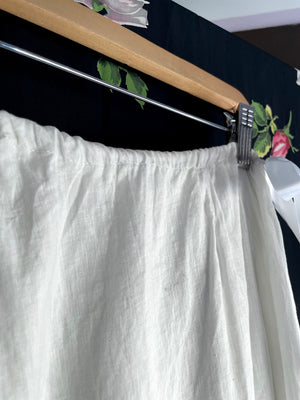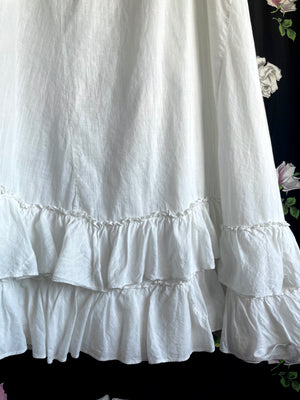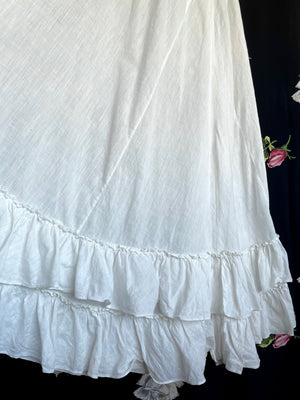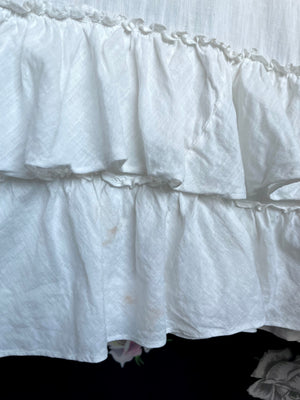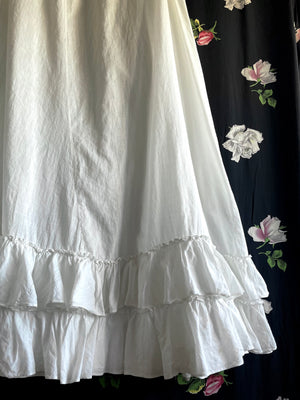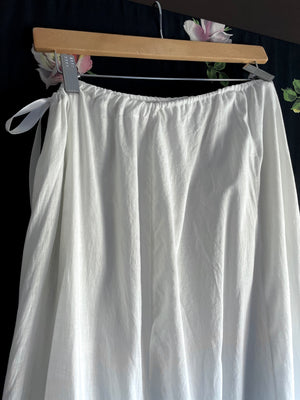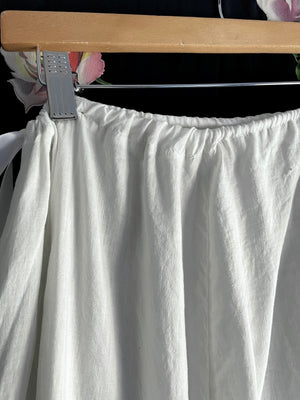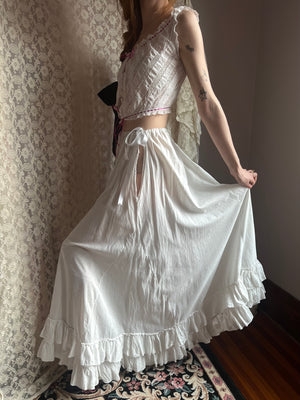 1900s White Cotton Skirt Petticoat Ruffle Hem Drawstring Ribbon Waist
ITEM DETAILS
White cotton petticoat skirt circa 1910s. Ruffle hem. Drawstring ribbon waist circa 1980.

MEASUREMENTS
Waist: 23-38in (adjustable)
Length: 38in

MATERIAL
Cotton

CONDITION
Good! A few light stains, mainly at the hem. A pinhole. The stitching near the top is a bit uneven. See photos.