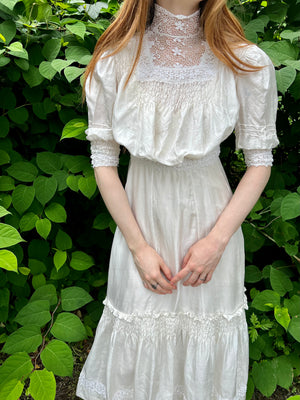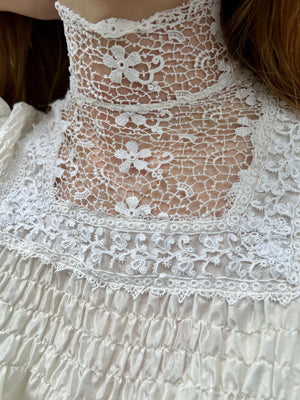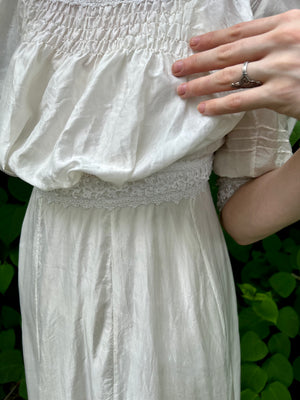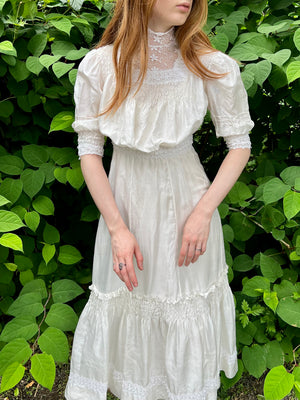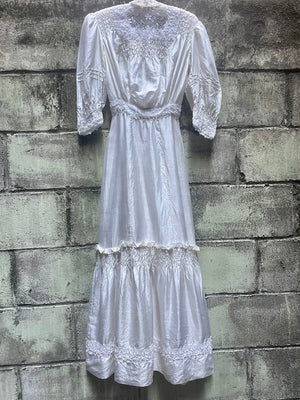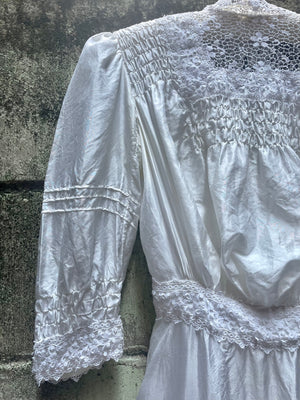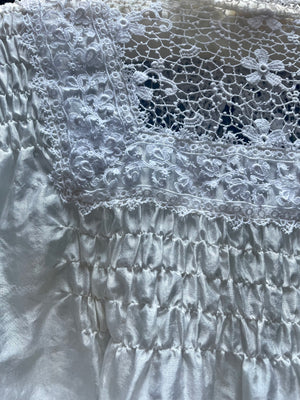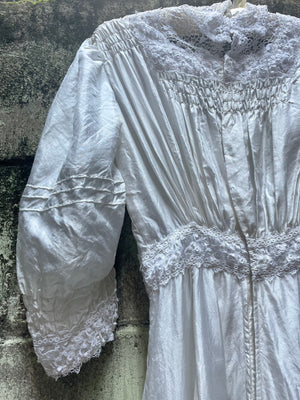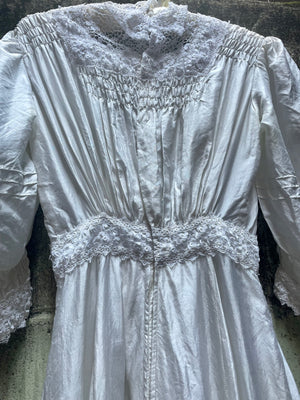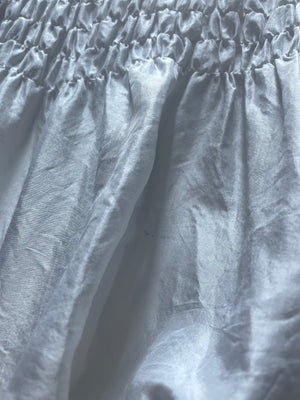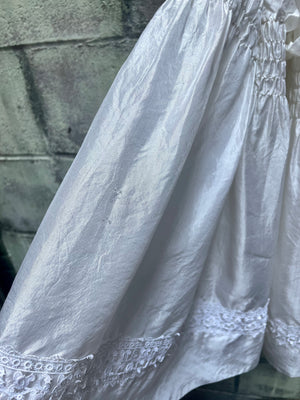 1900s White Silk Lawn Floral Irish Crochet Wedding Dress
ITEM DETAILS
Ethereal soft silk wedding dress circa 1900s. Floral crochet décolletage and trim. Pigeon bust. Flowing tiered skirt. Hooks and eyes up the back. This could be made larger by inserting a back panel, maybe of crochet.
MEASUREMENTS
*this is too small for me, it's being worn with the back open*
Shoulders: 14in 
Bust: 32in
Waist: 21in
Hips: 44in
Length: 48in
MATERIAL
Silk
CONDITION
Great! Light underarm stains. A few pinholes throughout, and a 1in area of pinholes on the lower skirt. Some small grey marks on the bust and hip. See photos.