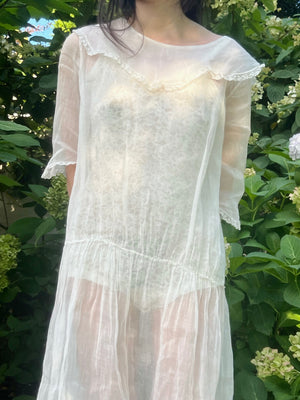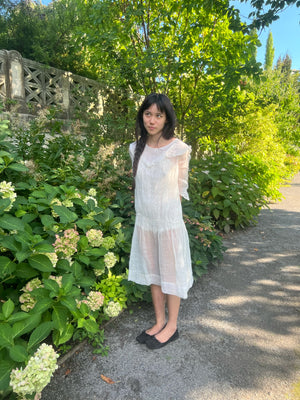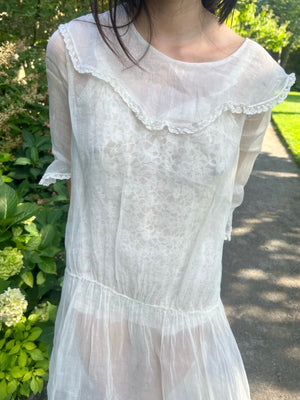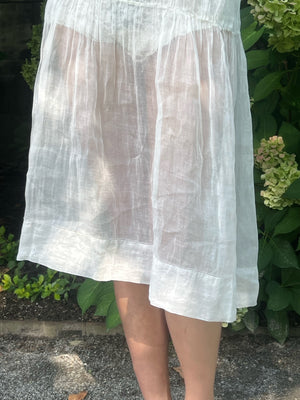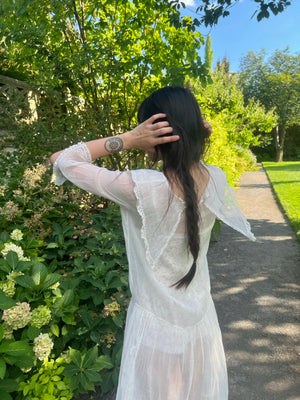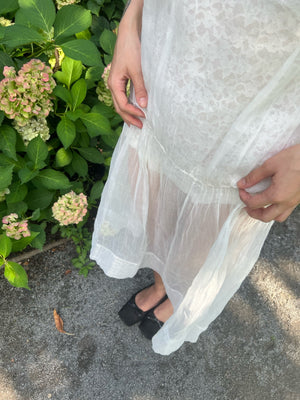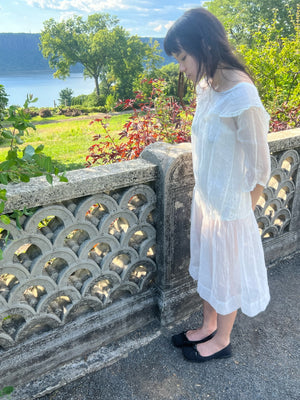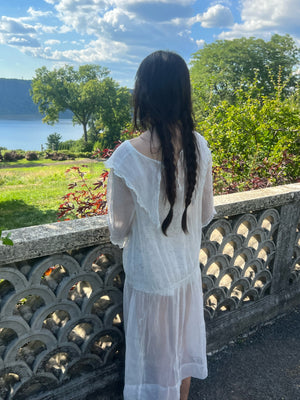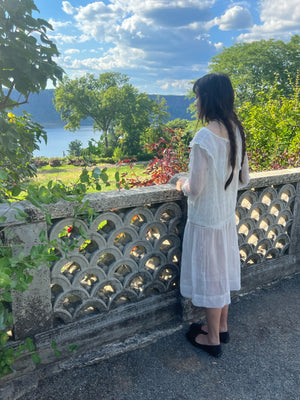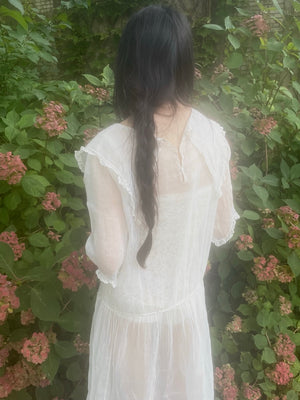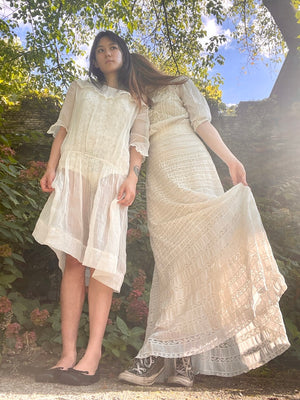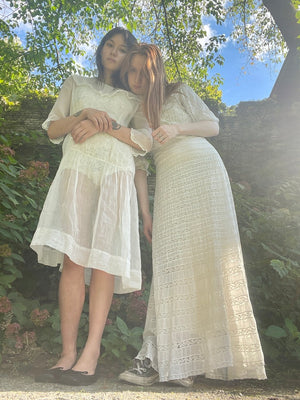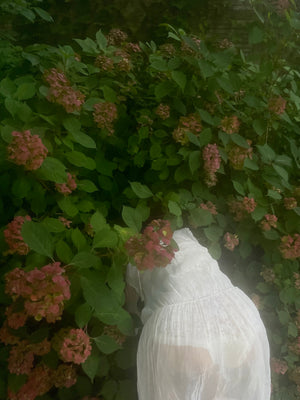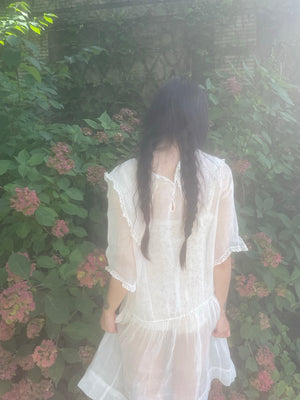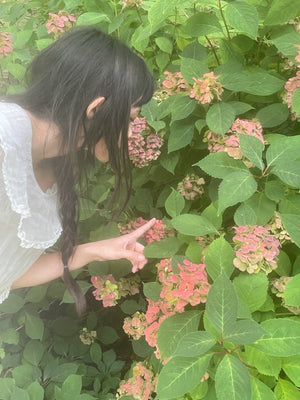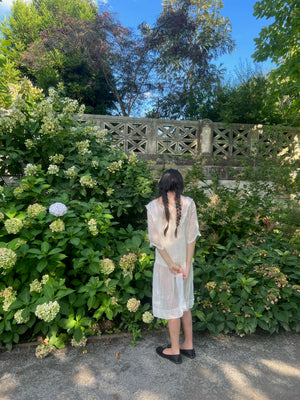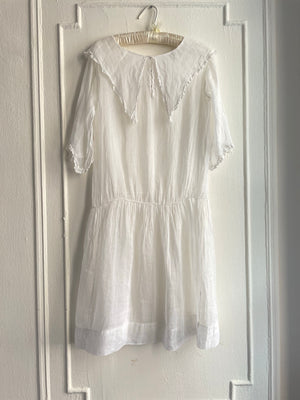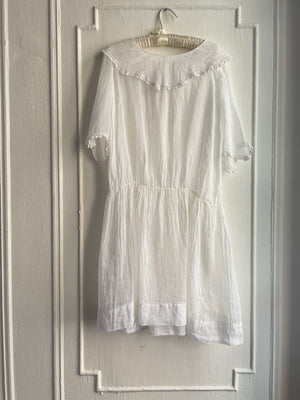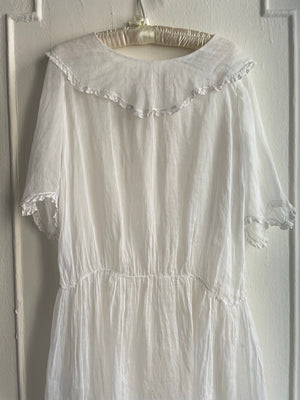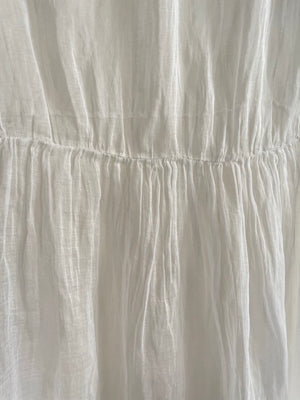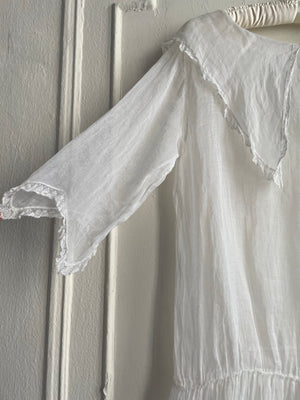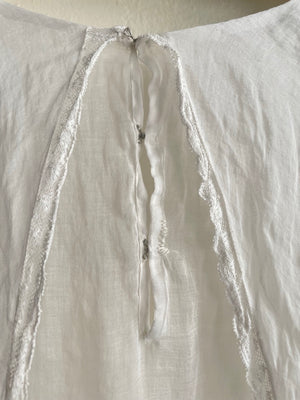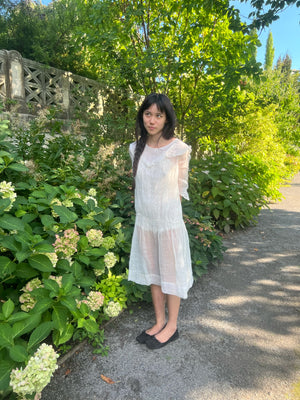 1910s White Sheer SIlk Organza Dress Collar
ITEM DETAILS 
Precious white organza circa 1910s. Big sailor inspired collar. Dropwaist. Sheer. No closures, this slips over the head. Slip not included.
MEASUREMENTS 
Shoulder: 16in
Bust: 36in
Waist: 34in
Length: 41in
Sleeve length: 13in 
Arm width: 12in around 
MATERIAL
Silk organza
CONDITION
Good! Strong and wearable. Three small mends, two in the skirt, one under the collar. Presents beautifully. See photos.