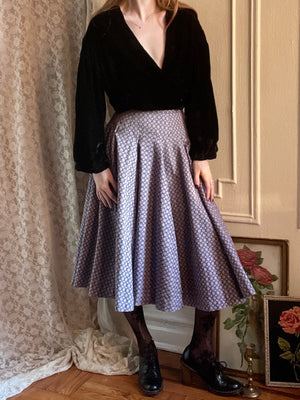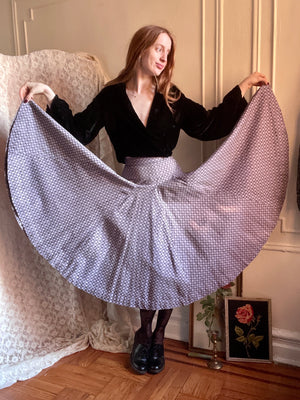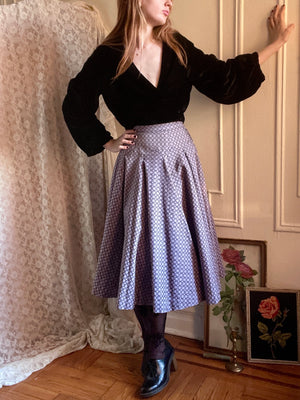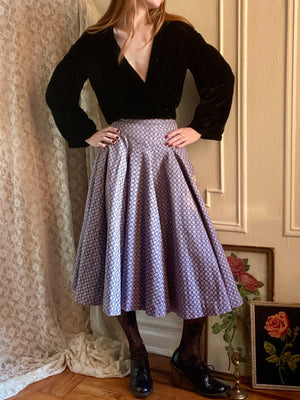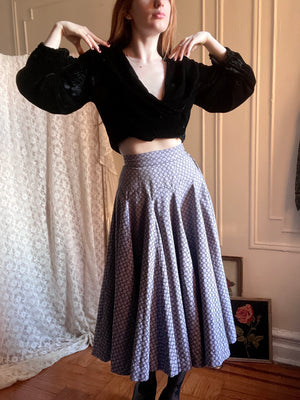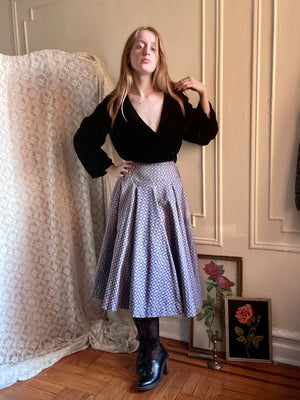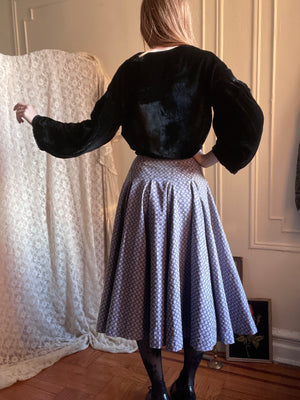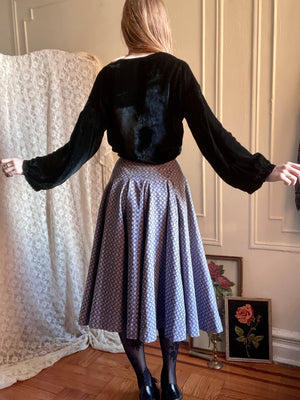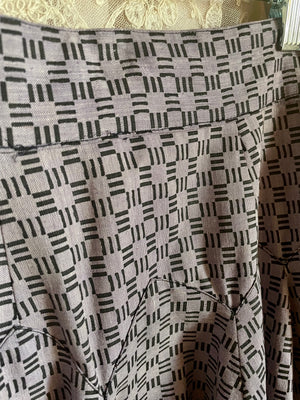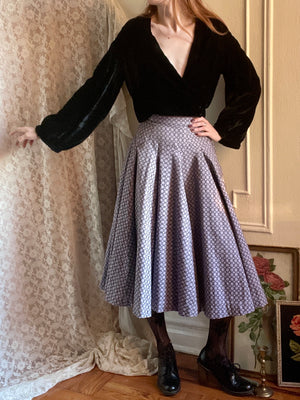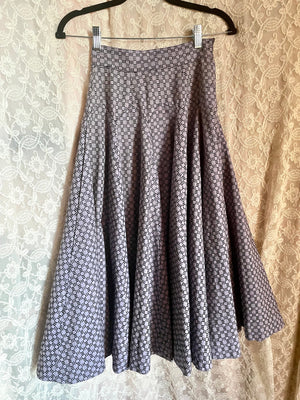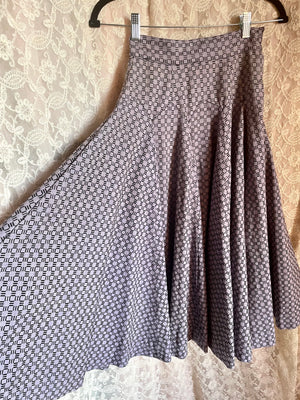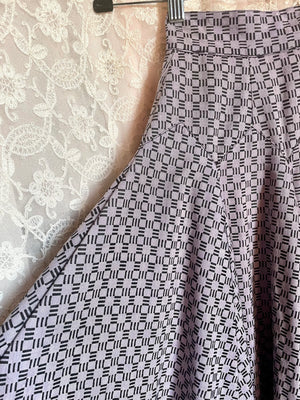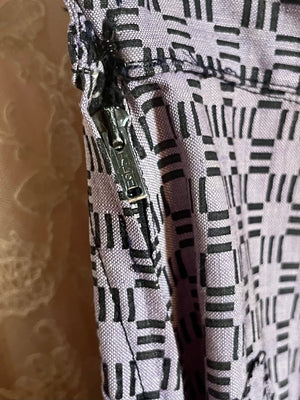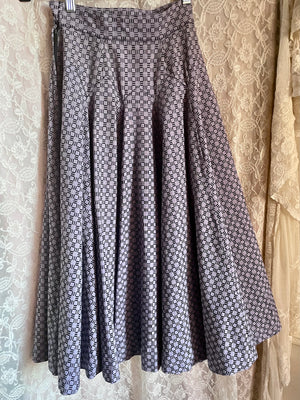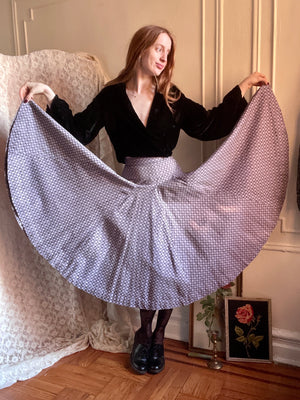 1950s flocked Purple Black Skirt
ITEM DETAILS
Lilac circle skirt circa 1950s. Huge sweep! Flocked geometric design. Triangle seams at the hips. Zipper up the side, hooks at the waist.
MEASUREMENTS
Waist: 23in
Length: 30in
MATERIAL
Cotton 
CONDITION
Goof. Light discoloration/fading throughout, it's hard to photograph. The discoloration that appears  on the right side of the skirt in the image where I am holding up the skirt is from the sunset, the true discoloration is not this dramatic. The flocking has worn away at the waist and hips. See photos.