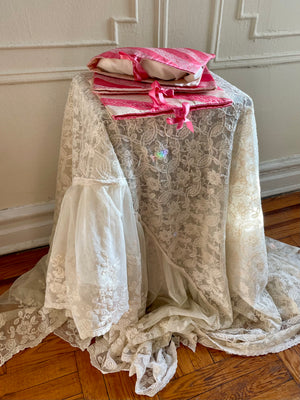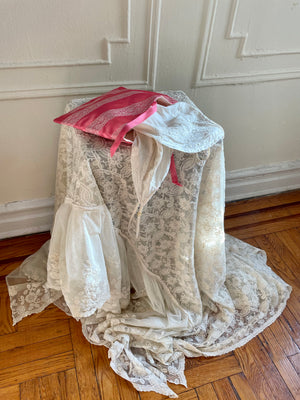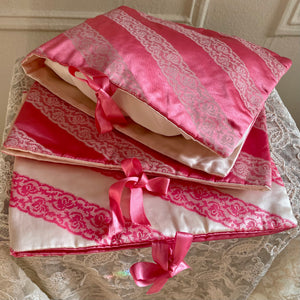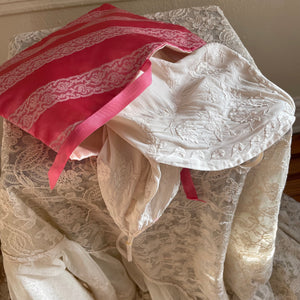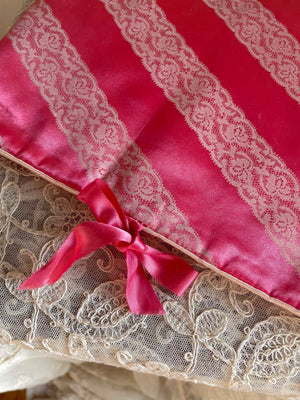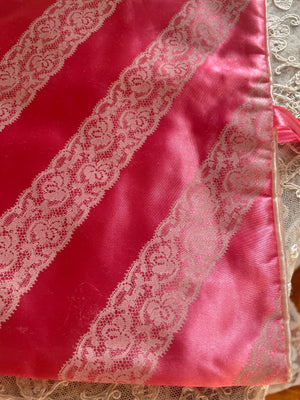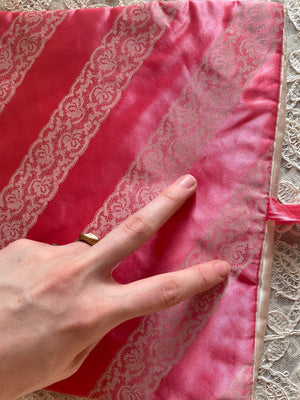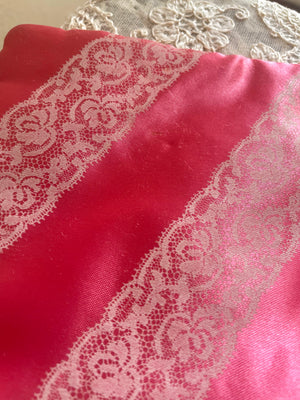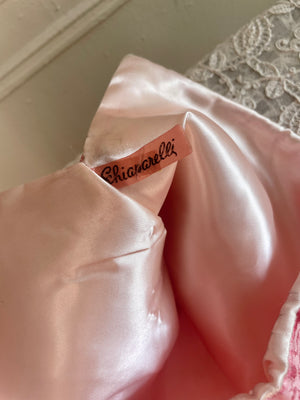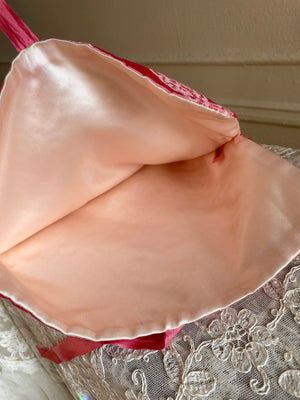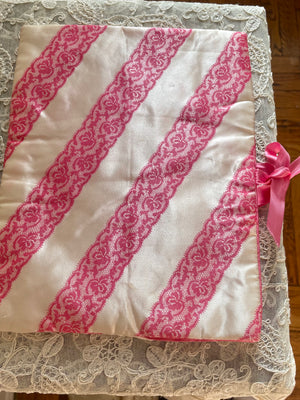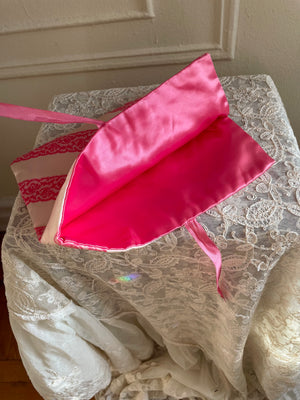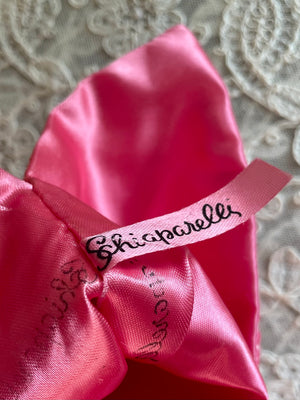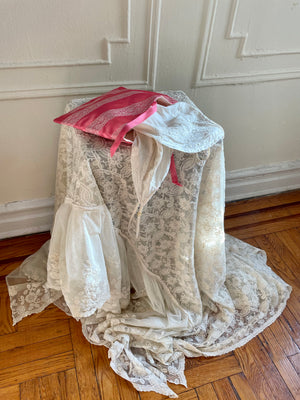 1950s Schiaparelli Shocking Pink Satin Lace Print Lingerie Bag Set of 3
ITEM DETAILS
Schiaparelli satin lingerie bags circa 1950s. Shocking pink lace print. Ribbon tie closure. Perfect for storing and traveling with delicate pieces. Set of three, comes with two with pink background and white lace print, and one with white background.

MEASUREMENTS
10in by 8in 
MATERIAL
Rayon/silk satin
CONDITION
Great! Very minor wear. Some nicks and tiny marks throughout. Some color transfer from the tag on the inside. The ribbon ties are delicate, eventually these will need to be replaced. See photos.