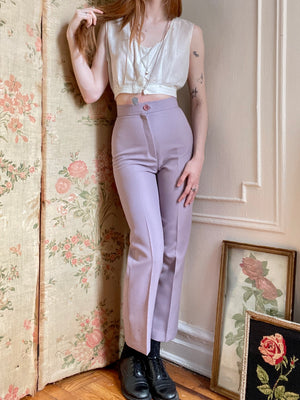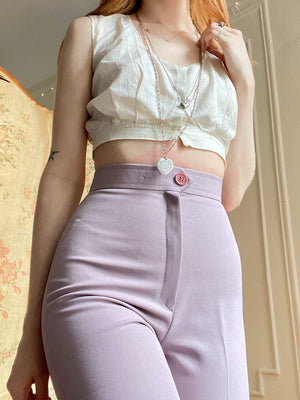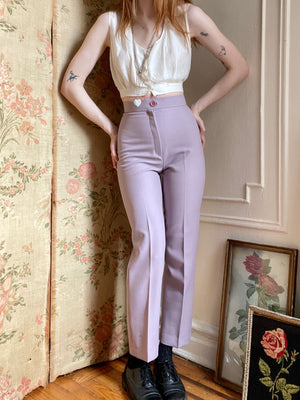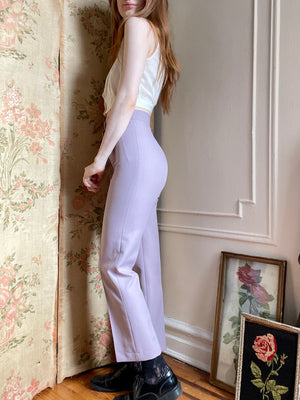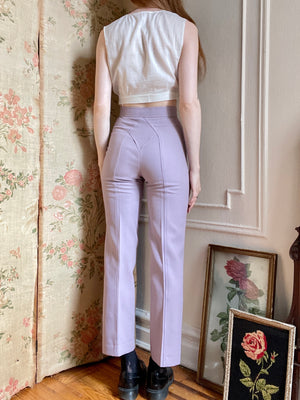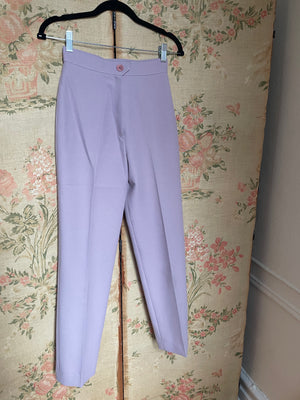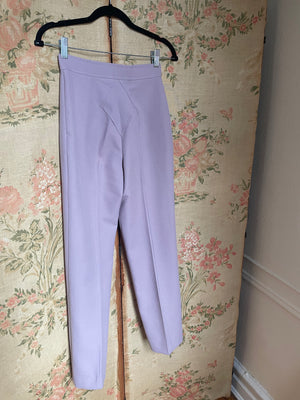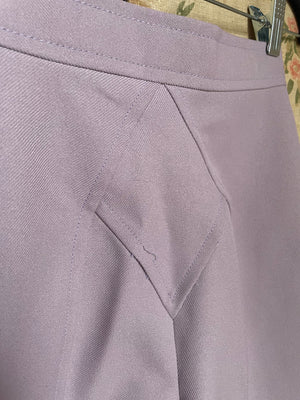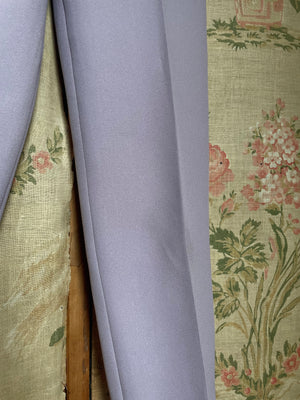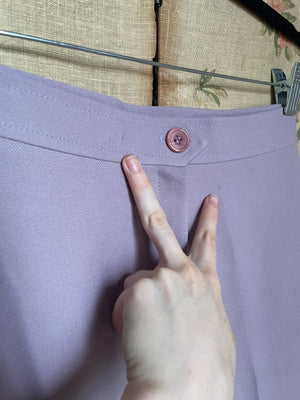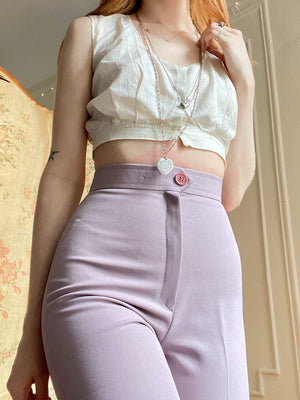 1970s Lilac Purple Straight Leg Pants Art Deco Stitching
ITEM DETAILS
Lilac purple polyester pants circa 1970s. Zipper and purple button up the front. Art Deco inspired stitching on the butt. Straight leg. 
MEASUREMENTS
Waist: 24in
Hips: 34-35in
Inseam: 28in
Rise: 13in
MATERIAL
Polyester, a bit itchy 
CONDITION
Good. A tiny mark on the front. Gap in the stitching on the back. A light area of discoloration on the lower front leg. See photos.