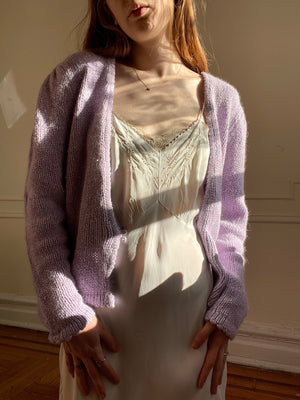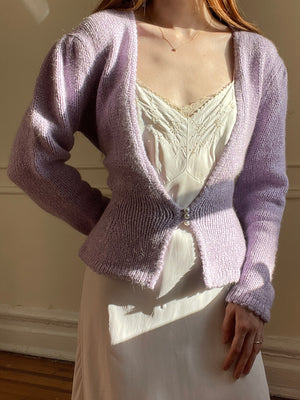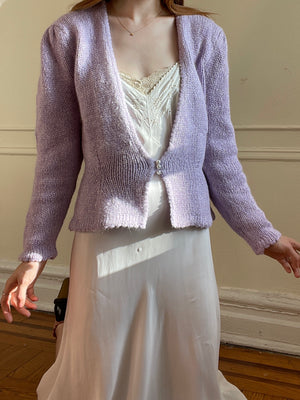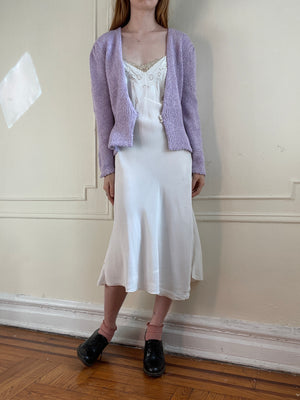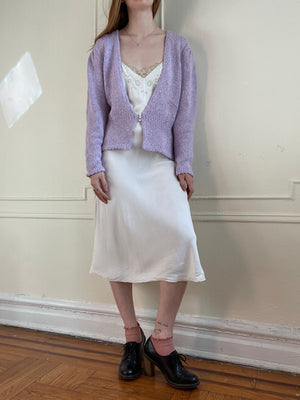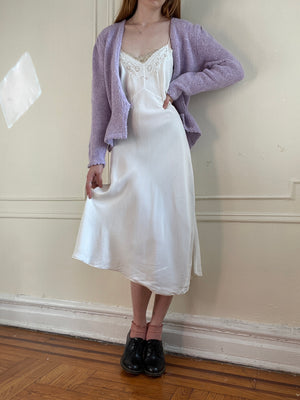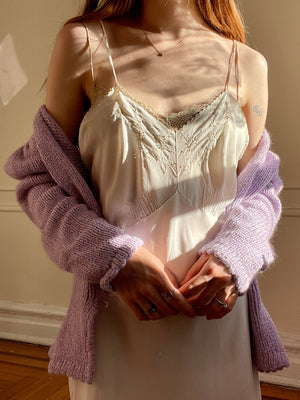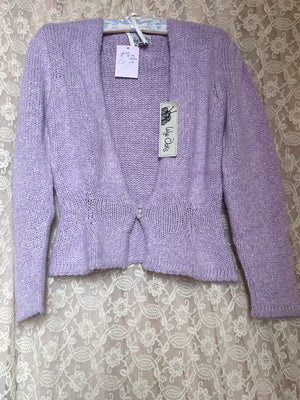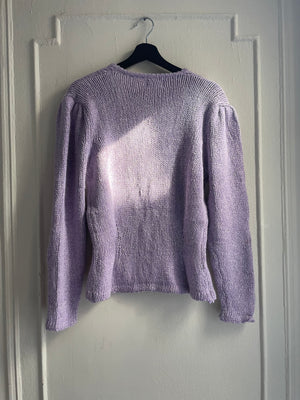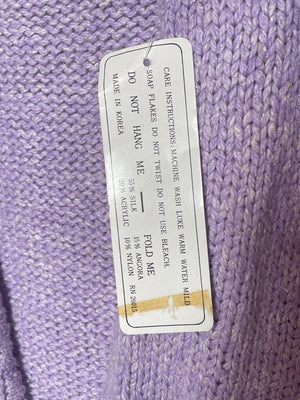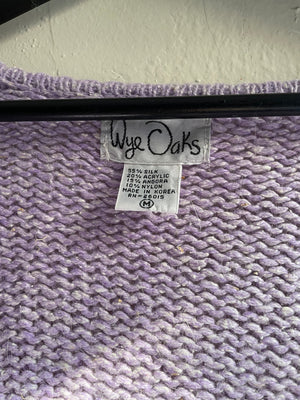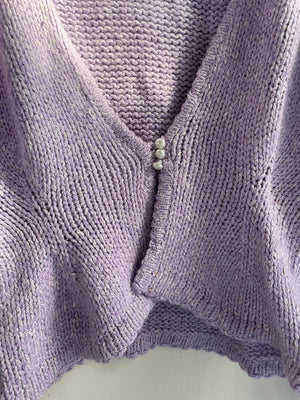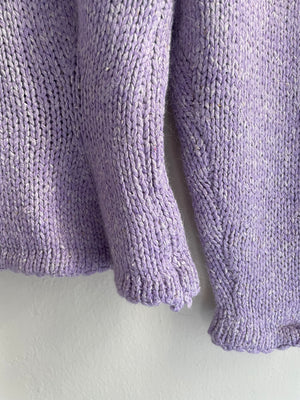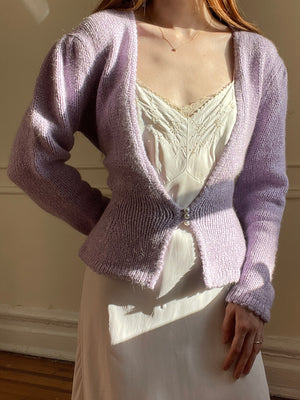 1980s Lilac Purple White Heathered Knit Cardigan Balloon Sleeves
ITEM DETAILS
Lavender knit cardigan circa 1980s. Balloon sleeves. Definded waist. Faux pearl buttons at the front.
MEASUREMENTS
Bust: 36in 
Waist: 30 
Length: 21in 
Sleeve length: 24in 
MATERIAL
Silk, acrylic, angora, nylon
CONDITION
Great! This item is deadstock with its original tag so I have not laundered it. See photos.