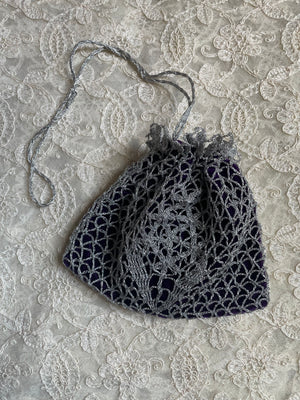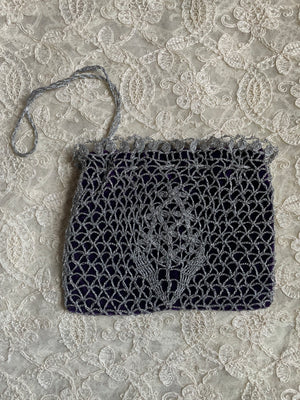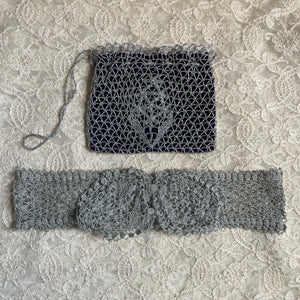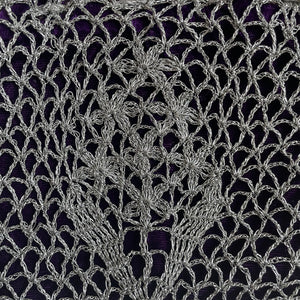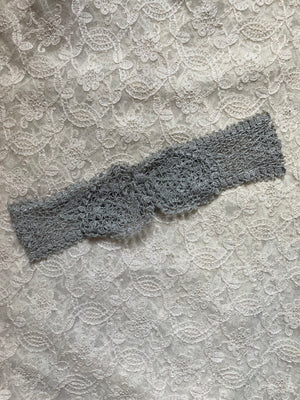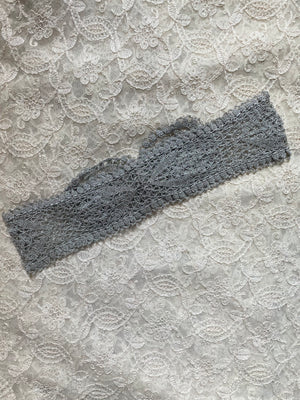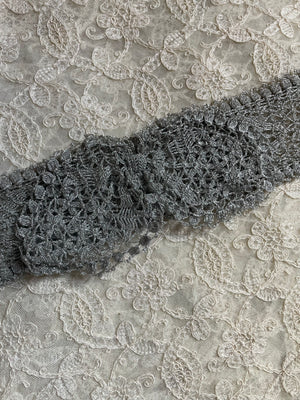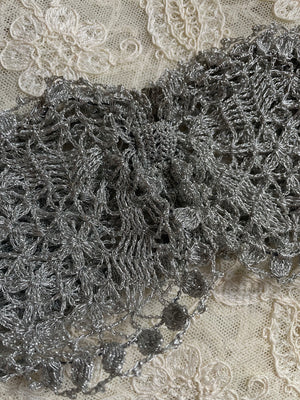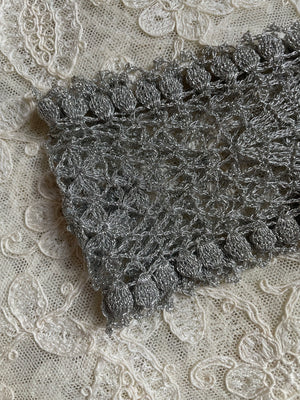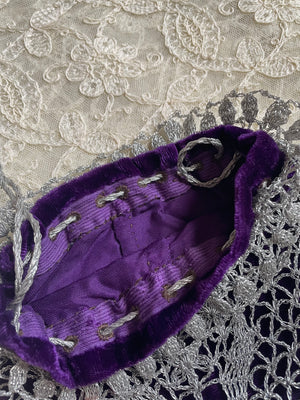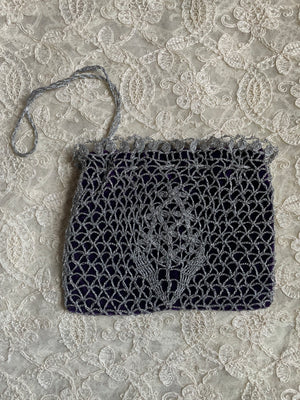 1960s Silver Lame Metallic Crochet Purple Velvet Belt Drawstring Purse Set
ITEM DETAILS
Silver purse and belt set 1940s. Metallic crochet thread. Belt secures with hooks and eyes. Wire bow. Drawstring purse lined in purple velvet.

MEASUREMENTS
Purse:
Width: 6.5in
Length: 5in
Belt:
Waist: 28in
MATERIAL
Rayon velvet and lame

CONDITION
Great! See photos.