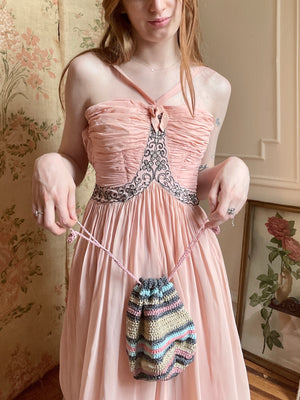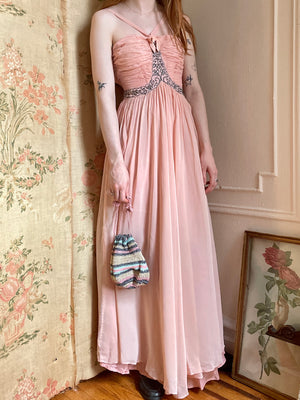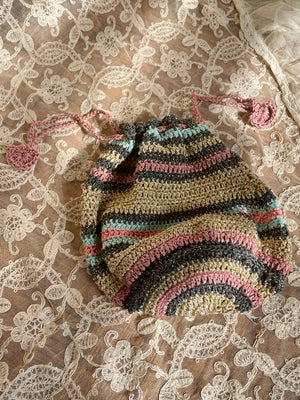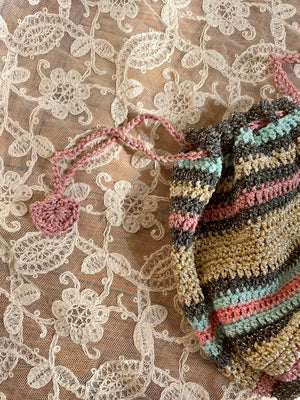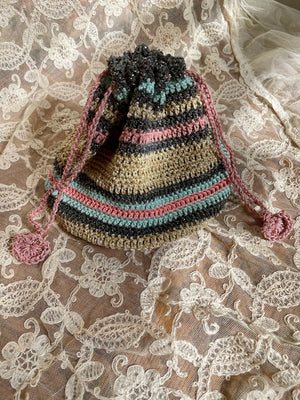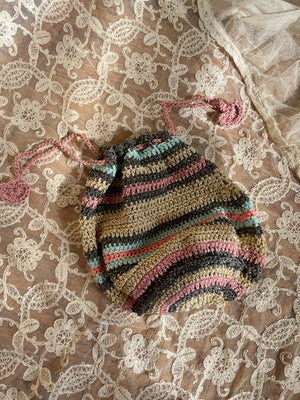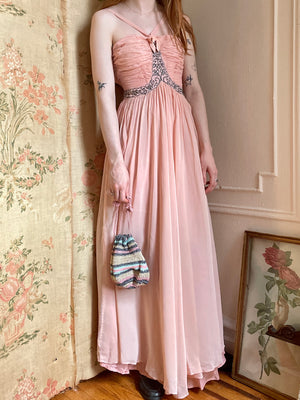 Vintage Candy Colored Sparkle Crochet Bag Small Drawstring Purse
ITEM DETAILS
Candy colored sparkly striped crochet purse. I believe this is circa 1970s, in the style of the 1940s. Drawstring closure with floral end ties. It can fit a phone, wallet, keys, etc. 
MEASUREMENTS
7in by 8in unstretched 
MATERIAL
Rayon yarn crochet 
CONDITION
Great! No flaws to note. Strong and usable.